Dr. David Lloyd
Dr. David Lloyd split time growing up in Salt Lake City, UT and Walnut Creek, CA. After graduating magna cum laude from Brigham Young University, he received his M.D. from Wake Forest University in Winston-Salem, NC.
Following his medical school education, Dr. Lloyd completed his diagnostic radiology residency and neuroradiology fellowship at the University of New Mexico in Albuquerque, NM. Dr. Lloyd is board certified in diagnostic radiology and is the only subspecialty board certified neuroradiologist in the Prescott area.
In addition to his diagnostic interests, Dr. Lloyd's additional areas of professional interest are in the treatment of back pain through therapeutic injections and cement augmentation of vertebral compression fractures.
Dr. Lloyd has been a physician with Prescott Radiologists since 2008. He is a member of the Radiological Society of North America and the American Society of Neuroradiology. He is currently the Medical Director of the Yavapai Regional Medical Center, Department of Radiology and serves on the Yavapai regional Medical Center's Medical Executive Committee and on the North Central Arizona Accountable Care Board.
Dr. Lloyd resides in Prescott, AZ with his wife and four children. He enjoys reading and all sports, but is particularly passionate about mountain biking.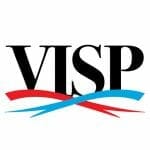 Vascular & Interventional Specialists of Prescott was formed in 2010 by a group of subspecialty radiologists that perform numerous minimally-invasive, low-risk procedures using the tools of our trade for guidance—x-ray, ultrasound, CT scan, and MRI. The team's goal is to educate patients and medical communities, while also providing safe and compassionate health care, with rapid recovery times and low risk of complications.