Dr. Matthew Dicker
Dr. Matthew Dicker grew up in Milwaukee, WI and received his undergraduate degree from University of Wisconsin. After attending Saint Louis University Medical School, he completed four years of a general surgery residency at George Washington University Hospital and, subsequent to that, he completed a diagnostic radiology residency at Saint Luke's Medical Center in Milwaukee, Wisconsin.
Following his residency, Dr. Dicker completed a one year Vascular and Interventional Radiology fellowship at Medical College of Wisconsin and is board certified in both diagnostic and interventional radiology. He specializes in minimally invasive procedures using image guidance.
Dr. Dicker is a member of the Society of Interventional Radiology and the Radiological Society of North America. Currently, he is the Chairman of the Cardiovascular Committee and serves as the Vice Chief of Staff of the Medical Executive Committee at Yavapai Regional Medical Center.
Dr. Dicker resides in Prescott, AZ with his wife and four kids. He is a football and basketball fan and enjoys reading mystery novels and coaching his kids' sports teams.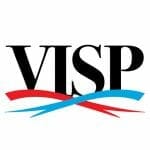 Vascular & Interventional Specialists of Prescott was formed in 2010 by a group of subspecialty radiologists that perform numerous minimally-invasive, low-risk procedures using the tools of our trade for guidance—x-ray, ultrasound, CT scan, and MRI. The team's goal is to educate patients and medical communities, while also providing safe and compassionate health care, with rapid recovery times and low risk of complications.