Treating Pelvic Congestion Syndrome
According to John Hopkins Medicine, an estimated one-third of all women will experience chronic pelvic pain during their lifetime. This condition is associated with many comorbidities, including pelvic congestion syndrome (PCS).
The pain from pelvic congestion occurs when blood accumulates in the veins of your pelvis, which has dilated and become congested (commonly known as pelvic varicose veins). Chronic pain can be debilitating.
Most women suffering from PCS have had multiple pregnancies and are typically between 20-45 years of age. 
In this article, Dr. Ben Paxton, Interventional Radiologist of Vascular and Interventional Specialists of Prescott (VISP), discusses pelvic congestion syndrome's symptoms, causes, and treatment.
Take note of the information below and schedule an appointment with VISP if you're in Prescott, AZ, and may be suffering from PCS.
WHAT IS PELVIC CONGESTION SYNDROME (PCS)?
Pelvic congestion syndrome is a painful condition resulting from enlarged varicose veins in the pelvis. 
As with varicose veins in the legs, the valves in the veins that return blood to the heart become weak and do not close properly. This scenario causes the pooling of blood and bulging in the vein in the pelvis.
"Pelvic congestion syndrome is fairly common," said Ben Paxton, MD. "It can be difficult to determine exact numbers because chronic pelvic pain is common, too. It affects approximately 15 percent of women between the ages of 15 to 50. So, pelvic congestion syndrome may account for a large proportion of these cases."
[Read: Varicose Veins & Pregnancy: 7 Simple Steps To Reduce Your Risk]
HOW IS PELVIC CONGESTION SYNDROME DIAGNOSED?
Pain from pelvic congestion syndrome is usually described as dull or aching. It occurs when a woman stands for long periods and tends to worsen as the day goes on. Additional symptoms can include irritable bowel or bladder, painful menstrual cycles, or bulging veins on the buttocks, tops of the thighs, or other areas.
Although approximately 30 percent of women experience chronic pelvic pain, those who have given birth are at higher risk for developing PCS.
During pregnancy, the volume of blood and estrogen increases and might weaken the walls of the blood vessels.
According to Dr. Paxton, the best way to determine if someone has PCS is by having magnetic resonance imaging (MRI). A pelvic ultrasound is often done first to assess blood flow in the pelvic blood vessels and determine if there is congestion present. Computed tomography (CT) is another option but isn't able to provide the detailed imaging that an MRI is able to.   
WHAT ARE THE TREATMENT OPTIONS FOR PELVIC CONGESTION SYNDROME (PCS)? 
Once it is clear that a woman has pelvic congestion syndrome, an interventional radiologist can perform an ovarian vein embolization. This is a minimally invasive procedure that can relieve pelvic pain and other symptoms.
"It is an outpatient procedure that involves placing a small catheter into the enlarged pelvic veins through a tiny incision using x-ray guidance," Dr. Paxton explained.
"Contrast is also introduced into the vein so that we can see exactly where to inject an embolic agent. The embolic agent is typically a small metal coil or plug, which helps to clot off the veins and make them close up. Blood then re-routes to healthier veins instead of using the faulty ones. Patients can return home the same day without any significant recovery time needed."
WHAT ARE SOME PELVIC CONGESTION SYNDROME (PCS) TIDBITS TO BEAR IN MIND?
If you are of childbearing age and have had more than one child, your risk of having pelvic congestion syndrome worsens.

The pelvic pain, which is the main symptom, can worsen after sexual intercourse, walking, or even just standing.

Your doctor should be able to diagnose if your pelvic pain is because of PCS, however, several tests may be necessary to rule out other potential causes. Irritable bowel syndrome or ovarian cysts are examples of other potential causes of pain in the pelvic region.

Apart from embolization of ovarian veins, hormone therapy may help to manage your symptoms
WHAT'S THE LIKELY OUTCOME FOR THOSE WITH CHRONIC PELVIC PAIN FROM PCS?
Thankfully, having PCS is not enough to reduce your life expectancy. However, your quality of life may be severely affected by the condition. The lower abdominal pain can present issues for physical activity and sexual intercourse. The pain and stress sometimes take some patients down the road of depression.
Not all patients are affected to the same degree. Even if two patients are observed with abnormal veins such as the internal iliac vein or left ovarian vein, for example, the outcome can be quite different for the two.
What you do need to bear in mind is that treatment options, such as gonadal vein embolization are available to help you manage the condition. After your imaging test and diagnosis rule out other possibilities, the doctor can walk you through your options for treatment. If going the pelvic embolization route is best, which it typically is, you will know.
WHAT ARE THE RISK FACTORS FOR PCS?
Hormonal changes

Having a retroverted or tipped uterus

Polycystic ovaries

Multiple pregnancies

Excess leg weight
HOW DOES PCS EVOLVE DURING PREGNANCY?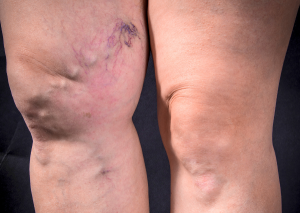 Non-pregnant women with pelvic congestion syndrome (PCS) experience pain in the lower abdomen as it is. However, those bearing children tend to see what could start as a dull ache in the pelvic area progressively worsen.
Varicose vein pressure can be one of the worst potential pain offenders, and as a baby continues to get bigger, this is exactly what happens. The result is that the existing pain worsens to a tremendous degree.
HOW CAN YOU ENSURE THAT YOU GET THE MOST OUT OF YOUR VISIT?
When you visit, the idea is to rule out other potential causative factors of your situation such as sexually transmitted infections, and to discuss the necessity of pain procedures to assist you. However, to ensure that you feel the value of the visit, consider the following:
Ask about all treatment options

Think about what would be the desirable outcome of your visit

Get clarity on what to expect if you choose not to take the treatment

Ensure that you write down all the information you get on your diagnosis

Take note of the time, date, and purpose of any follow-up appointments that may be required.
SEEK PELVIC CONGESTION SYNDROME TREATMENT IMMEDIATELY
The exact causes of PCS remain unclear. Many women don't have symptoms but have enlarged veins. The chance of developing pelvic congestion syndrome may arise during pregnancy due to the increased blood flow and expansion of pelvic veins, which present risk factors.
PCS is a complex medical condition that needs a multidisciplinary team approach to diagnose and treat. If you have symptoms of pelvic congestion syndrome or have chronic pelvic pain, please contact your primary care provider. 
If you have questions about pelvic congestion syndrome, contact Vascular and Interventional Specialists of Prescott (VISP).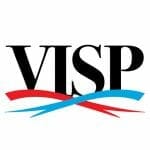 Vascular & Interventional Specialists of Prescott was formed in 2010 by a group of subspecialty radiologists that perform numerous minimally-invasive, low-risk procedures using the tools of our trade for guidance—x-ray, ultrasound, CT scan, and MRI. The team's goal is to educate patients and medical communities, while also providing safe and compassionate health care, with rapid recovery times and low risk of complications.