Treatment Options for Peripheral Artery Disease
Before we delve into the various medical treatment options for PAD, we must point out the importance of taking control of your own health. If you're suffering from diabetes, this means that you must carefully monitor your blood sugar levels. If you're a smoker, we cannot stress the importance of doing everything in your power to quit the habit. PAD is very common among smokers, and smoking only exacerbates the effects of the condition.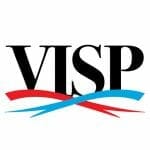 Vascular & Interventional Specialists of Prescott was formed in 2010 by a group of subspecialty radiologists that perform numerous minimally-invasive, low-risk procedures using the tools of our trade for guidance—x-ray, ultrasound, CT scan, and MRI. The team's goal is to educate patients and medical communities, while also providing safe and compassionate health care, with rapid recovery times and low risk of complications.