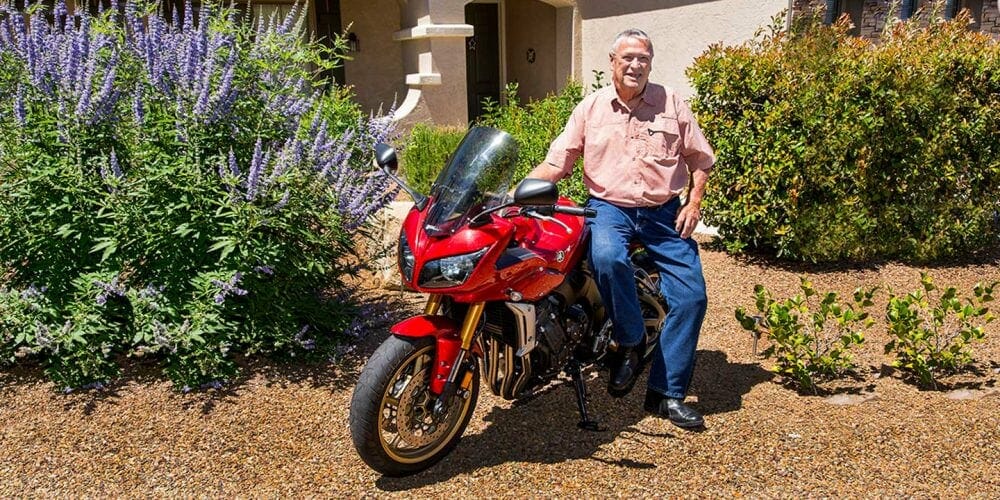 Aortic Stent Graft: A Minimally Invasive Procedure for Abdominal Aortic Aneurysm
"After Dr. Dicker showed me the before and after pictures, I was shocked. I probably wouldn't have made it through the year." –Mark Fillmore, Prescott Valley
Do you feel any deep, constant abdominal or back pain? Is the pain radiating down to your pelvis, legs, or buttocks? Are you suffering from sweaty skin?
Bad news: those are warning symptoms of an abdominal aortic aneurysm.
Mark Filmore, a resident of Prescott Valley, never imagined he had it until an ultrasound technologist told him about it.
Read on to learn more about Mark's battle against abdominal aortic aneurysms and how an endovascular repair procedure using aortic stent grafting helped him.
Marc and His Abdominal Aortic Aneurysm
An aortic aneurysm is a weakened area in the body's largest blood vessel, the aorta, which carries blood from the heart to the rest of the body.
As blood flows through this blood vessel, the weakened area bulges like a balloon and can burst if it grows too large.
An abdominal aortic aneurysm (AAA) is an aneurysm that forms in the abdomen behind the navel. When felt through the skin, it can feel like a pulse in the belly. If it bursts, a person can experience signs of shock, nausea, or paleness and has an 80-90 percent chance of immediate death due to significant blood loss in a very short amount of time.
Click here to watch Dr. Matthew Dicker: Abdominal Aortic Aneurysm Prevention on YouTube.
According to Local Interventional Cardiologist, James D'Antonio, M.D., AAA's are most often asymptomatic and are found through a physical examination or screening imaging. Abrupt onset of abdominal or back pain of a tearing quality suggests an unstable aortic syndrome, which might include a pending AAA rupture and should prompt immediate medical attention.
Prescott Valley resident, Mark Fillmore, had no idea he had this kind of aneurysm. He was experiencing kidney pain and his nephrologist sent him to have an ultrasound. Although his kidneys were determined to be healthy, the ultrasound technologist noticed a very large abdominal aneurysm.
When AAA's grow to be about 5 centimeters they are considered large enough to treat to prevent them from rupturing. Mr. Fillmore's measured at 6.3 centimeters. He was referred to Dr. D'Antonio for follow-up.
Dr. D'Antonio said, "Often, men over the age of fifty, especially those who have smoked, have peripheral arterial disease, or who have diabetes, are at higher risk of developing AAA."
It is recommended that men over the age of 65 – especially those who have smoked – have an ultrasound of the abdominal aorta to rule out an aneurysm.
Family history is also important to consider. Dr. D'Antonio added, "A first degree relative with AAA is an important risk factor."
Symptoms
Most abdominal aortic aneurysms remain asymptomatic unless they rupture. If an AAA does rupture, you may experience one or more of the following symptoms:
back or abdominal pain
radiating pain from your abdomen or back to your pelvis, legs, or buttocks
clammy or sweaty skin
increased heart rate
shock or loss of consciousness
Call your doctor or visit a hospital as soon as you experience any of these symptoms. A ruptured aneurysm can be life-threatening, hence the need for immediate medical attention.
Causes
The exact causes of AAA remain unknown in the present. However, certain factors can increase your risk of contracting the disease:
Smoking
Hardening of the arteries (atherosclerosis)
Hypertension (high blood pressure)
Vascular diseases
Trauma
How An Endovascular Stent Graft Procedure Helped Mark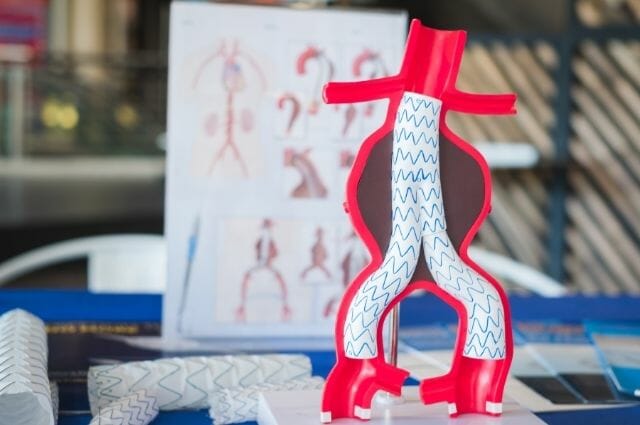 Dr. D'Antonio then referred Mr. Fillmore to interventional radiologist Matthew Dicker, M.D., who discussed with him the importance of having an interventional endovascular repair procedure such as an aortic stent graft placed instead of surgery.
According to Dr. Dicker, treating AAA percutaneously, or through the skin, via a tiny, 3 mm incision, is far superior to the older surgical method where a large incision was made in the abdomen. This allows for much faster healing and recovery time with only a fraction of the pain.
Dr. D'Antonio added, "Currently, the vast majority of AAA's are managed with stent-graft. Open surgical repair is reserved for patients who have anatomy unsuitable for stent-graft placement."
What is aortic stent grafting?
Abdominal aortic aneurysm patients can receive a nonsurgical treatment called endovascular repair. The procedure seeks to prevent the infected site of the aorta from tearing.
The endovascular repair is done with a small cut (incision) and under general anesthesia. The doctor will create an incision through an artery in the groin and thread up a catheter through the artery to the site of the aortic aneurysm.
The doctor will then use an endovascular stent graft, a tube made of thin metal mesh (stent) and covered with a thin polyester fabric (the graft). The stent graft will be inserted and fastened into the abdominal aorta.
Once the stent graft stays in place, the blood will start flowing through it, the aorta will be protected, and the aneurysm will be prevented from bursting.
How long does an aortic stent procedure last?
Endovascular stent grafting generally takes 2 to 3 hours. The patient has to stay in the hospital for 1 to 2 days. Full recovery will take about a month, depending on the condition.
"Full recovery from surgery can take several months. The hospital stays with this minimally invasive approach are usually only overnight. The complications such as bleeding, infection, bowel and other organ injury are dramatically reduced," added Dr. Dicker.
Overcome Aortic Aneurysm With Endovascular Stent Grafting
Drs. Dicker and D'Antonio worked together to place Mr. Fillmore's stent graft. They used YRMC's new, state-of-the-art hybrid operating room on the West Campus in Prescott.
Dr. D'Antonio said, "This collaboration between Radiology and Cardiology is a perfect example of how a team approach improves patient care for our community."
"If I would have dropped one of my motorcycles and strained to pick it up, it probably would have been it for me," said Mr. Fillmore.
Dr. Dicker added, "Ask your doctor about screening for AAA early to detect and treat this silent killer."
If you think you might be at risk for developing AAA, please contact your primary care physician, your cardiologist or contact Vascular and Interventional Specialists of Prescott at (928) 771-8477 for diagnosis and treatment options.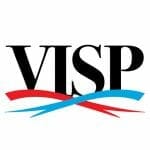 Vascular & Interventional Specialists of Prescott was formed in 2010 by a group of subspecialty radiologists that perform numerous minimally-invasive, low-risk procedures using the tools of our trade for guidance—x-ray, ultrasound, CT scan, and MRI. The team's goal is to educate patients and medical communities, while also providing safe and compassionate health care, with rapid recovery times and low risk of complications.