Defining Interventional Radiology: Meet Your Local IR Doctors
"I was having leg pain whenever I walked. My primary care physician referred me to a local interventional radiologist, who she said could help me with this problem." – Caroline R.
Interventional radiologists tend to fly below the healthcare radar, but they serve a very important function in our community.
Typically, people do not know what interventional radiologists do until they are referred by their primary care physician, an emergency department physician, hospitalist, or other healthcare providers fellowship-trained.
What is Interventional Radiology?
Interventional Radiology (IR) is a specialized field of radiology that uses medical imaging guidance such as X-ray, MRI, CT, and ultrasound to conduct minimally invasive procedures to diagnose, treat and cure different kinds of conditions.
Interventional radiologists are doctors who are board-certified radiologists with advanced specialized training in ir treatments.
They interpret medical images and perform minimally invasive surgical procedures as an alternative to traditional open surgery. This is done through small incisions in the body to provide less pain, less risk, and prevent bleeding to treat patients.
Our Interventional Radiologists at Vascular & Interventional Specialist of Prescott
There are two fellowship-trained interventional radiologists in the quad-cities area.
Matthew Dicker, M.D., was fellowship-trained at the Medical College of Wisconsin, and Ben Paxton, M.D., completed his fellowship at Duke University Medical Center.
After completing a five-year residency in Radiology, in which they learn to read and interpret MRIs, CT scans, ultrasounds, X-rays, and diagnose a wide variety of diseases, illnesses, and conditions, they may choose to complete an additional year of interventional radiology fellowship training that is "rigorous and focused, which allows us the opportunity to become experts in our field," says Dr. Paxton.
For this reason, interventional radiologists are considered vein and artery, or blood vessel specialists.
Examples of IR Procedures
Dr. Dicker explains that "interventional radiologists are pioneers in the development of minimally invasive procedures that are well-known today, such as angioplasty and stents.
These were originally used in the legs to treat blockages in the blood vessels caused by peripheral vascular disease."
Other examples of IR Procedures are:
Thrombolysis
Embolization
Radiofrequency ablation
Biopsies
Diagnostic Radiology
Many diseases and conditions can be treated today by using image guidance treatment. Diagnostic Radiology includes:
Radiography (X-rays)
Ultrasound
Computed Tomography (CT) Scans
Magnetic Resonance Imaging (MRI) Scans
Nuclear Medicine Scans
"By using these, we can quickly find the source of the problem and either diagnose it or treat it or both," said Dr. Dicker.
This helps shorten recovery time and decreases the risk of infection.
How They Do It
"When performing procedures on blood vessels, we use X-ray guidance and very tiny wires and small catheters to deliver angioplasty balloons and stents as well as devices and medications to stop bleeds, destroy or reduce tumor size in organs, open blockages and dissolve or eliminate blood clots," says Dr. Paxton.
Benefits of Interventional Radiology
These procedures are beneficial to patients because they do not require an incision, making it easier for the body to heal and decrease exposure to infectious organisms.
According to Dr. Paxton, "the minimally invasive procedures that we perform are alternatives to more invasive surgical procedures that can involve more risk of pain, infection, bleeding, and longer recovery times."
Visit Our Clinic To Know More About Our Other Procedures
"We work with almost all the blood vessels in the body and perform various procedures to treat many kinds of illnesses. Examples are:
Treat many kinds of cancers
Abdominal aortic aneurysms
Kidney stones
Cirrhosis of the liver.
Perform biopsies and drainages,
Shrink uterine fibroids,
Reduce varicose veins
Facilitate the performance of dialysis and the delivery of antibiotics and nutrition.
A whole range of things, really," said Dr. Dicker.
If you would like to have a consultation with an interventional radiologist, please contact your primary care physician or call Prescott Medical Imaging's Vascular and Interventional Specialists of Prescott clinic at (928) 771-8477 for further information.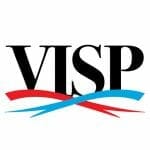 Vascular & Interventional Specialists of Prescott was formed in 2010 by a group of subspecialty radiologists that perform numerous minimally-invasive, low-risk procedures using the tools of our trade for guidance—x-ray, ultrasound, CT scan, and MRI. The team's goal is to educate patients and medical communities, while also providing safe and compassionate health care, with rapid recovery times and low risk of complications.